Moving to our new training site at For Your K9
May 3, 2022: One chapter in our history has closed and a new one is about to begin. A huge thank you to our friends at the Odeum for the wonderful send off and we wish you the best in your future.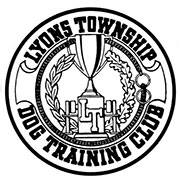 July 5, 2022: Our new journey began at For Your K9. We are excited to be welcomed with open arms. Adjustments will need to be made session to session to make this space work best for us. 
2020 & 2021 Lifetime Achievement Performance Dog Awards
2021 Recipient: Herbie handled by Donna and Phil Nuger
2020 Recipient: Libby handled by Andy Ansenberger
Puppy S.T.A.R. Test 7.9.21
Canine Good Citizen Test 6.4.19
Our Rally instructors, Deborah Sazma and Mary Simpson, had a very successful session with their students. The teams went through a Rally course as if they were entered in a trial.